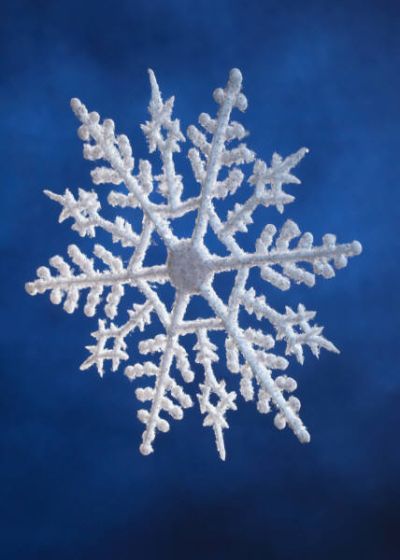 Those who have insight will shine brightly like the brightness of the expanse of heaven, and those who lead the many to righteousness, like the stars forever and ever.

Daniel 12:3
All followers of Jesus are charged with important, specific missions to accomplish, directly from Him. All of us are blessed with special gifts by the Holy Spirit, to help us accomplish those missions.
I tell you the truth, anyone who believes in me will do the same works I have done, and even greater works, because I am going to be with the Father. John 14:12
For whoever does the will of my Father in heaven is my brother and sister and mother. Matthew 12:50
"Not everyone who says to me, 'Lord, Lord,' will enter the kingdom of heaven, but only the one who does the will of my Father who is in heaven. Matthew 7:21
Do not believe me unless I do what my Father does. But if I do it, even though you do not believe me, believe the miracles, that you may know and understand that the Father is in me, and I in the Father." John 10 37 38
So what we must do is what Jesus did.... as Jesus knew what others were thinking, even in their hearts, so must we know.
Jesus knew their thoughts. (Matthew 12:25)
Jesus knew in his spirit that this was what they were thinking in their hearts. (Mark 2:8)
Jesus knew what they were thinking and asked, "Why are you thinking these things in your hearts? (Luke 5:22)
Jesus knew what they were thinking (Luke 6:8)
Jesus knew their thoughts (Luke 11:17)
Knowing their thoughts, Jesus said (Matthew 9:4)
But Jesus, knowing their evil intent (Matthew 22:18)
As Jesus performed healings and exorcisms, so must we heal and expel demons. As Jesus did, so must we do.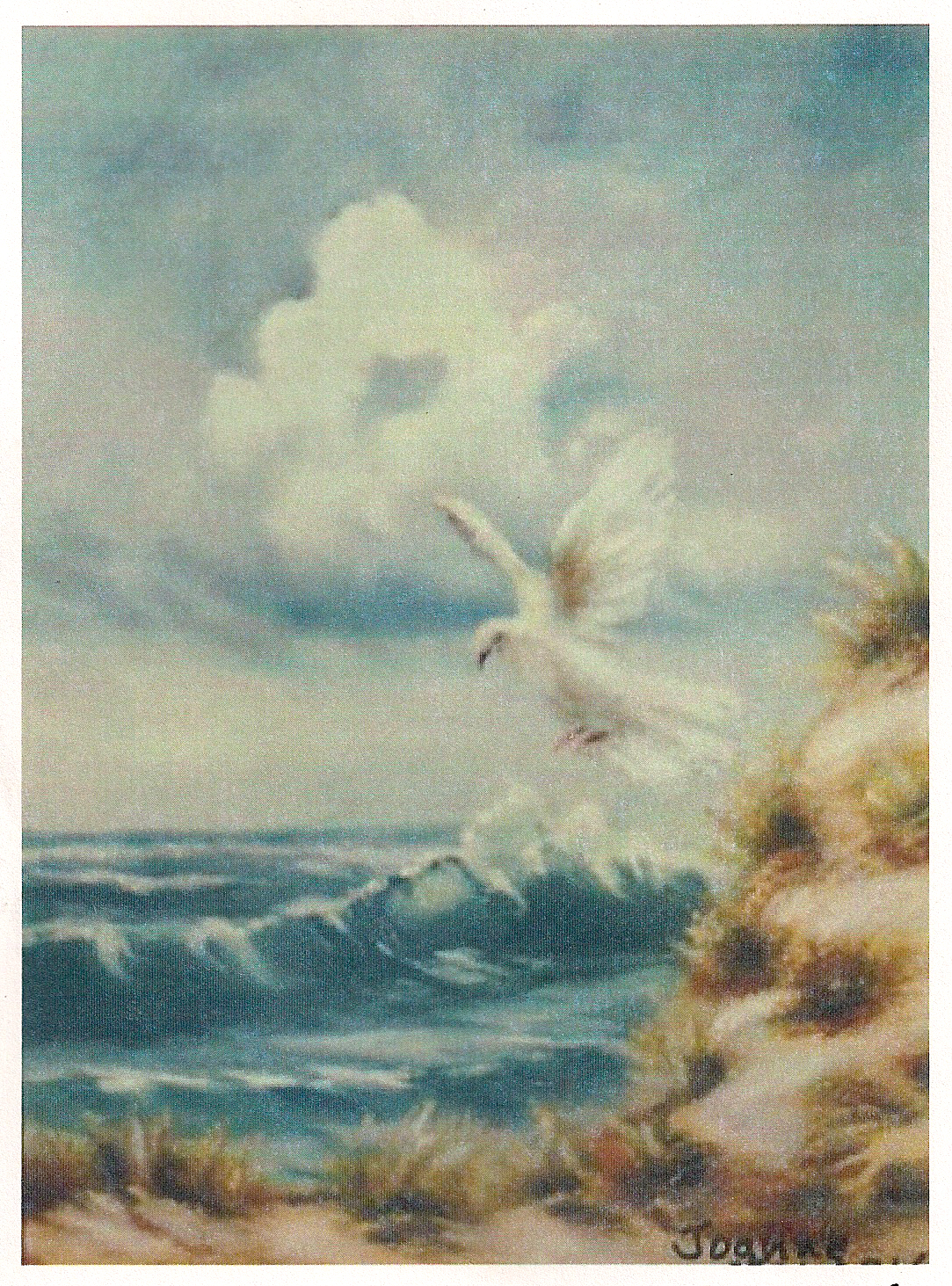 We have special help available to us.
"Truly, truly, I say to you, he who believes in Me, the works that I do shall he do also; and greater works than these shall he do; because I go to the Father. And whatever you ask in My name, that will I do, that the Father may be glorified in the Son" John 14:12,13.
"But the Comforter, which is the Holy Ghost, whom the Father will send in My name, He shall teach you all things, and bring all things to your remembrance, whatsoever I have said unto you." John 14:26
"But ye shall receive power, after that the Holy Ghost is come upon you." Acts 1:8
"Howbeit when He, the Spirit of truth, is come, He will guide you into all truth: for He shall not speak of Himself; but whatsoever He shall hear, that shall He speak: and He will show you things to come." John 16:13
And I will pray the Father, and He will give you another Helper, that He may abide with you forever—the Spirit of truth, whom the world cannot receive, because it neither sees Him nor knows Him; but you know Him, for He dwells with you and will be in you. John 14:16-17
But the Helper, the Holy Spirit, whom the Father will send in My name, He will teach you all things, and bring to your remembrance all things that I said to you. John 14:26
Behold, I send the Promise of My Father upon you; but tarry in the city of Jerusalem until you are endued with power from on high. (Luke 24:49)
And He said to them, "It is not for you to know times or seasons which the Father has put in His own authority. But you shall receive power when the Holy Spirit has come upon you; and you shall be witnesses to Me in Jerusalem, and in all Judea and Samaria, and to the end of the earth."
And in the last days it shall be, God declares, that I will pour out my Spirit upon all flesh, and your sons and your daughters shall prophesy, and your young men shall see visions, and your old men shall dream dreams; Acts 2:17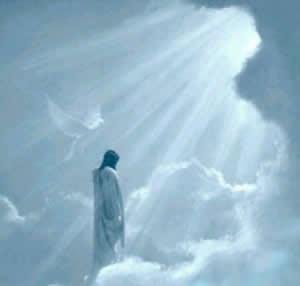 So it's pretty obvious that this is a normal state of affairs for a believing Christian, to be psychically sensitive, natural healers, seers and shamans. We are this way because of the power of the Holy Spirit working within us to accomplish Jesus work on earth. We do what we see Him do, through the power of the Holy Spirit.
Christians act through the power of the Holy Spirit, not that of demons. Christ was accused of the very same thing, so we too may expect to be doubted and maligned.
Many of them said, "He is demon-possessed and raving mad. Why listen to him?" John 10 20
For John the Baptist came neither eating nor drinking, and they say, 'He has a demon.' Matthew 11:18
When his family heard about this, they went to take charge of him, for they said, "He is out of his mind."Mark 3:21
"You are demon-possessed," the crowd answered. "Who is trying to kill you?" John 7:20
The Jews answered and said to Him, "Do we not say rightly that You are a Samaritan and have a demon?" 49Jesus answered, "I do not have a demon; but I honor My Father, and you dishonor Me. John 8:48
But the Pharisees said, He casts out devils through the prince of the devils. Matthew 9:34
And the teachers of the law who came down from Jerusalem said, "He is possessed by Beelzebul! By the prince of demons he is driving out demons." Mark 3:22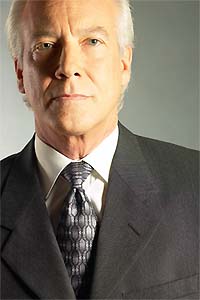 What exactly are these Gifts of the Spirit? Are they what I am experiencing??
Gifts of the Spirit are special abilities provided by the Holy Spirit to Christians for the purpose of building up the body of Christ.
The list of spiritual gifts in 1 Corinthians 12:8-10 includes wisdom or clairsentience, knowledge or foresight, faith, the gift of healing, miracles, inclusive prophetic visions, the discerning of spirits, speaking in foreign and dead tongues, and interpretation of tongues.
Similar lists appear in Ephesians 4:7-13 and Romans 12:3-8. The gifts of the Spirit are simply God enabling believers to do what He has called us to do.
2 Peter 1:3 says, "His divine power has given us everything we need for life and godliness through our knowledge of him who called us by his own glory and goodness." The gifts of the Holy Spirit are part of the "everything we need" to fulfill His purposes for our lives.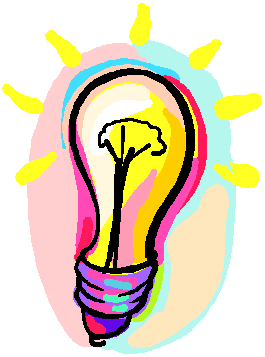 The gift of knowledge is comprehensive in-depth understanding of a spiritual issue or situation without having to research or seek external validation. Frequently this gift arrives for us to gift to another, as in A Word of Knowledge.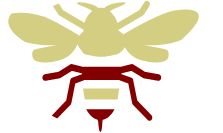 The gift of wisdom is that which allows us to Know without thinking, reasoning, or questioning the source of our knowing as that of the Holy Spirit. It is also called clairsentience, and is a special gift remarked upon in the Age of Aquarius.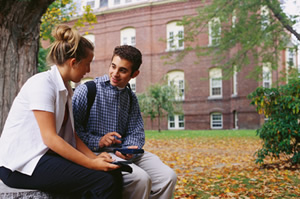 The gift of faith is being able to trust God and encourage others to trust God, often in the direst circumstances.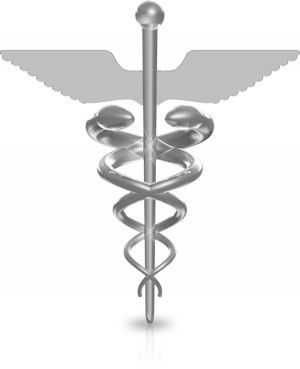 The gift of healing allows us to channel God's healing power to restore a person, situation, environment or circumstance from sickness, injury, or suffering. This applies to animals, machines, and all living things as well.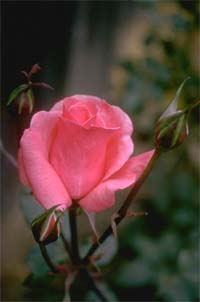 The gift of miracles is enables us to perform signs and wonders that give authenticity to God's Word and the Gospel message.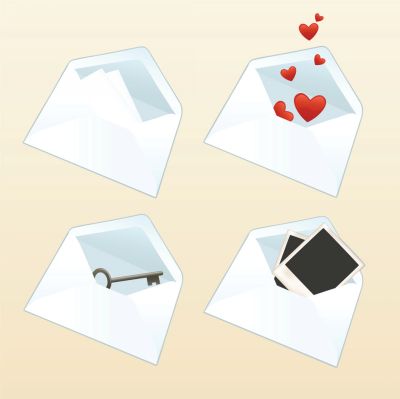 The gift of prophecy is considered a great gift, that of being able to proclaim a message from God Himself as a messenger or angel.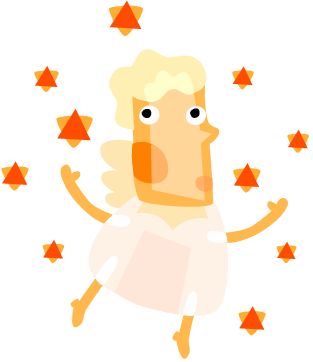 The gift of discerning spirits is allows us to see and determine instantly the origin, intent, and identity of all unworldy, otherwordly, and extraterrestrial beings.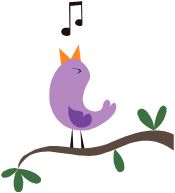 The gift of tongues is the ability to speak in a foreign language without having studied, in order to communicate with someone who speaks that language.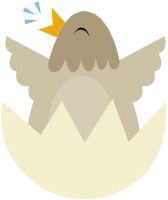 The gift of interpreting tongues is the ability to translate foreign and dead languages in order to communicate information back to others in your own language.


The gift of helps is a desire to serve God and Gods ministers with intensity.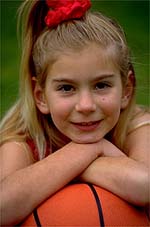 Why do I have them?
All believing Christian who are actively promoting their mission to preach the gospel of the kingdom have Gifts of the Spirit. These are a Gift!! These are necessary for us to do our job!
Therefore, brethren, desire earnestly to prophesy. 1 Corinthians 14:39
and desire spiritual gifts, but especially that you may prophesy. 1 Corinthians 14:1
Do not quench the Spirit, do not despise prophecies. 1 Thessalonians 5:19
Do not neglect the gift that is in you … Meditate on these things, give yourself entirely to them, that your progress may be evident to all.
1 Timothy 4:14
Therefore I remind you to stir up the gift of God which is in you through the laying on of my hands. 2 Timothy 1:6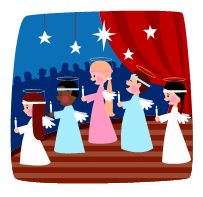 Gifts of the Spirit - Which One(s) Do I Have?
The Holy Spirit distributes the gifts of the Spirit as He sees fit (1 Corinthians 12:7-11) and this may vary in intensity as the situation demands. We have no control over them
Are you prone to dreaming what will soon happen? Do you know you will see a person soon before they even think of visiting? Do you see next weeks newspapers yesterday? You have the Gift of Knowledge.
Do you know immediately if a person has good intentions, or a hidden agenda? Do you smell the odor of their sins on their breath? Do you look in anothers eyes and see their whole life there, even snippets from out of time? You have the Gift of Wisdom.
Are you an empath? You have the Gift of Healings!
Do you hear the voices of the dead? And other voices, perhaps not so friendly? Do you see UFOs in the skies, or closer? You have the Gift of Discernment of Spirits.
Do you read the Akashic Records? You have the Gift of Interpretation.
Do you understand animals? Do you sense the rhythm of the land and environment? You have the Gift of Tongues.
Do you use your special gifts to help others always?? Then you have the Gift of Faith!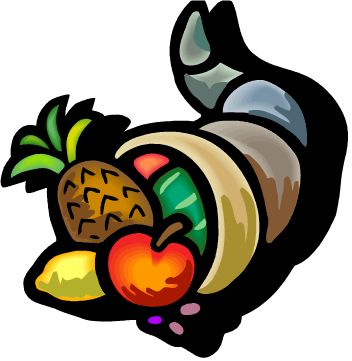 How Do I Know????
How then do we know that our Gifts are of God?
Have you asked yourself, how do I KNOW this is from God, and not the devil?
Have others asked you to prove this is Holy Spirit Perception, HSP, not ESP which could come from anywhere???
Ye shall know them by their fruits. Do men gather grapes of thorns, or figs of thistles? Even so every good tree bring forth good fruit; but a corrupt tree bring forth evil fruit. A good tree cannot bring forth evil fruit, neither can a corrupt tree bring forth good fruit. Every tree that bring not forth good fruit is hewn down, and cast into the fire. Wherefore by their fruits ye shall know them" (Mt. 7:15-20).
We know by our fruits that our Gifts come from God!

Fruit of the Spirit is one of a nine fold "fruit" that characterizes all who truly walk in the Holy Spirit. Collectively, these are the fruits that all Christians should be producing in their new lives with Jesus Christ.
1 Thessalonians 5:19-21; "Quench not the Spirit. Despise not prophesyings. Prove all things; hold fast that which is good."
1 John 4:1-3 "Beloved, believe not every spirit, but try the spirits whether they, are of God: because many false prophets are gone out into the world. Hereby know ye the Spirit of God: Every spirit that confesseth that Jesus Christ is come in the flesh is of God: And every spirit that confesseth not that Jesus Christ is come in the flesh is not of God: and this is that spirit of antichrist, whereof ye have heard that it should come; and even now already is in the world."
Deuteronomy 18:21-22: "And if thou say in thine heart, How shall we know the word which the Lord hath not spoken? When a prophet speaketh in the name of the Lord, if the thing follow not, nor come to pass, that is the thing which the Lord hath not spoken, but the prophet hath spoken it presumptuously: thou shalt not be afraid of him."
Numbers 12:6 "And he said, hear now my words: if there be a prophet among you, I the Lord will make myself known unto him in a vision, and will speak unto him in a dream."
Daniel 10:17 "For how can the servant of this my lord talk with this my lord? for as for me, straightway there remained no strength in me, neither is there breath left in me. Then there came again and touched me one like the appearance of a man, and he strengthened me."
Jeremiah 28:9 "The prophet which prophesieth of peace, when the word of the prophet shall come to pass, then shall the prophet be known, that the Lord hath truly sent him."
2 Peter 1:20 & 21 "Knowing this first, that no prophecy of the scripture is of any private interpretation. For the prophecy came not in old time by the will of man: but holy men of God spake as they were moved by the Holy Ghost."
1 Corinthians 14:3 "But he that prophesieth speaketh unto men to edification, and exhortation, and comfort."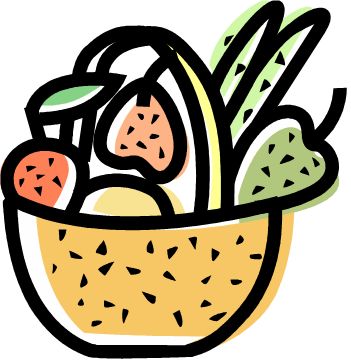 We use our Gift of the Spirit in order to promote the Fruits of the Spirit!!
"Fruit of the Spirit" is a biblical term that sums up the nine visible attributes of a true Christian life. When we use our Gifts of the Spirit, we visibly grow in Jesus Christ!
We find in Galatians 5:22-23 at the Fruits of the Spirit are: love, joy, peace, long suffering, gentleness, goodness, faith, meekness and temperance.
The fruit of the Spirit is a physical manifestation of a Christian's transformed life. In order to mature as believers, we should study and understand the attributes of the nine fold fruit: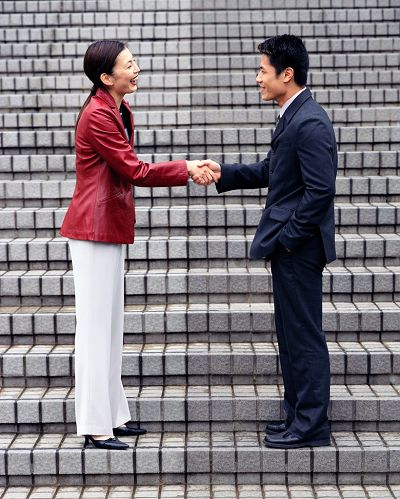 The fruits of brotherly love for all mankind, each individual being like a part of ourselves.
"And so we know and rely on the love God has for us. God is love. Whoever lives in love lives in God, and God in him" (1 John 4:16).
Through Jesus Christ, our greatest goal is to do all things in love. "Love is patient, love is kind. It does not envy, it does not boast, it is not proud. It is not rude, it is not self-seeking, it is not easily angered, it keeps no record of wrongs. Love does not delight in evil but rejoices with the truth. It always protects, always trusts, always hopes, always perseveres. Love never fails" (1 Corinthians 13:4-8).
If we share the fruit of love, we generate healing energy to share with others.
If we share the fruits of love, we see others clearly and nonjudgmentally, giving them good advice (prophecy) about themselves and their future.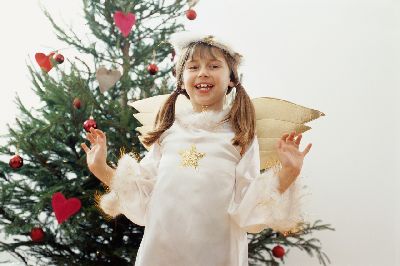 Joy - "The joy of the Lord is your strength" (Nehemiah 8:10).
"Let us fix our eyes on Jesus, the author and perfecter of our faith, who for the joy set before him endured the cross, scorning its shame, and sat down at the right hand of the throne of God" (Hebrews 12:2).
If we share the fruit of joy, we encourage others and uplift them through our gifts of healing, prophecy and remonstrance.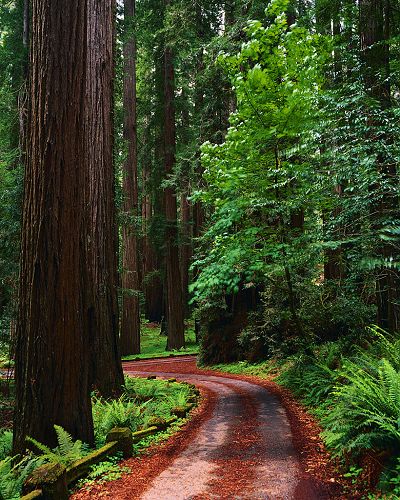 Peace - "Therefore, since we have been justified through faith, we have peace with God through our Lord Jesus Christ" (Romans 5:1).
"May the God of hope fill you with all joy and peace as you trust in him, so that you may overflow with hope by the power of the Holy Spirit" (Romans 15:13).
If we share the fruits of peace, we calm and encourage others with our presence and our good sensible advice, our visions of the future, our connection with spirits and with all of creation.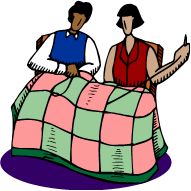 Patience- We are "strengthened with all might, according to his glorious power, unto all patience and long suffering with joyfulness" (Colossians 1:11). "With all lowliness and meekness, with long suffering, forbearing one another in love" (Ephesians 4:2).
If we share the fruits of patience, we advise others on tactics, when to move and when to wait.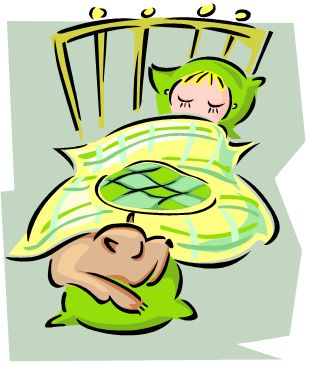 Gentleness (kindness) -- We should live "in purity, understanding, patience and kindness; in the Holy Spirit and in sincere love; in truthful speech and in the power of God; with weapons of righteousness in the right hand and in the left" (2 Corinthians 6:6-7).
When we share the fruits of gentleness, we encourage others to turn the other cheek, to forgive and forget, to return good for evil and not seek revenge. A most important fruit today!!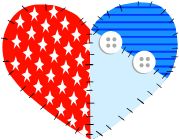 Goodness - "Wherefore also we pray always for you, that our God would count you worthy of this calling, and fulfill all the good pleasure of his goodness, and the work of faith with power" (2 Thessalonians 1:11).
"For the fruit of the Spirit is in all goodness and righteousness and truth" (Ephesians 5:9).
When we share the fruits of goodness, we glorify God in the highest! God is all good!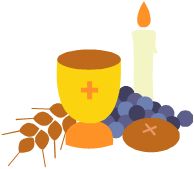 Faith (faithfulness) - "O Lord, thou art my God; I will exalt thee, I will praise thy name; for thou hast done wonderful things; thy counsels of old are faithfulness and truth" (Isaiah 25:1). "I pray that out of his glorious riches he may strengthen you with power through his Spirit in your inner being, so that Christ may dwell in your hearts through faith" (Ephesians 3:16-17).
When we share the fruits of faithfulness, we show others by the example of our life of Gods blessings!! They can see how God works beautiful things in our life, through our life, and this may inspire them to love God more deeply!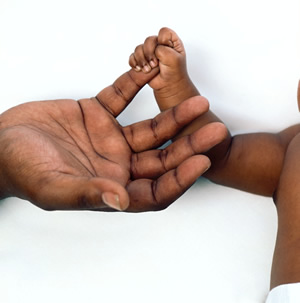 Meekness - "Brethren, if a man be overtaken in a fault, ye which are spiritual, restore such an one in the spirit of meekness; considering thyself, lest thou also be tempted" (Galatians 6:1). "With all lowliness and meekness, with long suffering, forbearing one another in love" (Ephesians 4:2).
When we share the fruits of meekness, we accept each other for who and what we are. Acceptence is vital to us human beings!! Rejection breeds evil in the human soul and degrades the human spirit.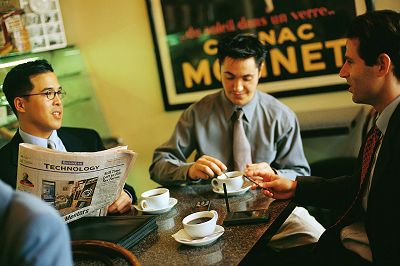 Temperance (self-control) - "But also for this very reason, giving all diligence, add to your faith virtue, to virtue knowledge, to knowledge self-control, to self-control perseverance, to perseverance godliness, to godliness brotherly kindness, and to brotherly kindness love" (2 Peter 1:5-7).
When we share the fruits of temperence, we help others balance themselves from within!
Through the expression of the Fruits of the Spirit in our lives, we testify that our Gifts of the Spirit are truly from God!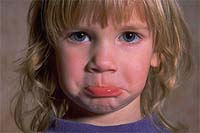 The penalty for not doing so is disappointing God... "Because I have called, and ye refused; I have stretched out my hand, and no man regarded; But ye have set at naught all my counsel, and would none of my reproof: I will also laugh at your calamity; I will mock when your fear cometh; . . . Then shall they call upon me, but I will not answer; they shall seek me early, but they shall not find me." Proverbs 1:24-26, 28
These are the things which will seperate us from God when we willfully indulge in them:
Despair
Presumption of God's mercy
Impugning the known truth
Envy the spiritual good of another
Obstinacy in sin
and finally, impenitence.
Above all, never let this be said to you: "Many will say to Me in that day, 'Lord, Lord, have we not prophesied in Your name, cast out demons in Your name, and done many wonders in Your name?' And then I will declare to them, 'I never knew you; depart from Me, you who practice lawlessness!' Matthew 7: 22 & 23

God knows what He is doing, and He is always doing good.
Christian and psychic go together like the Holy Spirit and the human heart! There is no reason to fear, no reason to withhold from others the gifts of the Spirit.
There is every reason to glorify Gods name by employing our gifts for good, as we see our Lord do.

Never take your eyes off the Lord.
Do what you see Him do!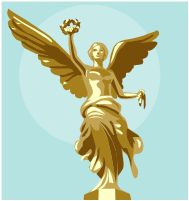 Our Greatest Glory and Reward
The most intriguing reward of a Christian life and Christian service is a crown, offered by Christ Himself at the Judgment. These crowns are stephanos, adornments worn round the head as a crown of victory in the Greek athletic games. Usually seen as made of laurel, these were given to the runner who crossed the goal first or to the disc or javelin thrower with the longest throw and others who excelled. In the Olympic Games, the reward of the victorious athlete was the laurel crown. The Christian's crowns are symbolic of something of inexpressible value.
The first mention of a crown is in 1 Corinthians 9:24-27: "Do you not know that those who run in a race all run, but one receives the prize? Run in such a way that you may obtain it. And everyone who competes for the prize is temperate in all things. Now they do it to obtain a perishable crown, but we for an imperishable crown. Therefore I run... I discipline my body and bring it into subjection, lest, when I have preached to others, I myself should become disqualified." The subject of most of chapter 9 is preaching the gospel. Paul is teaching spiritual truths using terminology very familiar to the Corinthians, intense physical training, exercising self-control in all things, keeping the body and mind in subjection to the will of God, in order to win the most people to the Lord. This is all "for the gospel's sake" as verse 23 reveals. The incorruptible crown is for those who keep running in the Christian race and are not rejected from the competition.
Next is the crown of rejoicing. "For what is our hope, or joy, or crown of rejoicing? Is it not even you in the presence of our Lord Jesus Christ at His coming? For you are our glory and joy." (1 Thessalonians 2:19, 20) Paul also referred to the Philippians believers as his "joy and crown." Paul had won these people to the Lord, and they had stood fast in spite of persecution and pressure. Paul was rejoicing that they had withstood the storms, and their tenacious faith he "wore" as a victor's wreath. The crown of rejoicing is for believers led to the Lord.
Next is the crown of righteousness. "Finally, there is laid up for me the crown of righteousness, which the Lord, the righteous Judge, will give to me on that Day, and not to me only but also to all who have loved His appearing." (2 Timothy 4:8) This crown is for living righteously according to God's Word. Some who have heard and believed will "turn their ears away from the truth, and be turned aside to fables." (2 Timothy 4:4) Not everyone will love His appearing. J. Oswald Sanders writes, "This crown is awarded to those who have completed the Christian race with integrity, with eyes fixed on the coming Lord. It is the reward for fulfilling the ministry entrusted to one."
Next is the crown of life, mentioned in James 1:12: "Blessed is the man who endures temptation; for when he has been approved, he will receive the crown of life which the Lord has promised to those who love Him."
James chapter one makes it clear that God's people will be besieged with temptations. Paul expressed his concern for believers in 1 Thessalonians 3:5: "For this reason, when I could no longer endure it, I sent to know your faith, lest by some means the tempter had tempted you, and our labor might be in vain." In Jesus' parable of the sower and the seed, there were those who hear God's Word, but immediately "the wicked one comes and snatches away what was sown in his heart." (Matthew 13:19) The crown of life is awarded to those who persevere and resist temptations.
The crown of glory is mentioned last, and is for the Christian leadership in the last days- us! "...when the Chief Shepherd appears, you will receive the crown of glory that does not fade away."
The Amethyst Crown, the glory of Aquarius, is our crown, if we remain faithful and true, putting our Gifts to work to know, guide, feed, cherish, protect, and preserve the Lords sheep, entrusted to our care. T
 
Revelation 3:11 says, "Behold, I am coming quickly! Hold fast what you have, that no one may take your crown."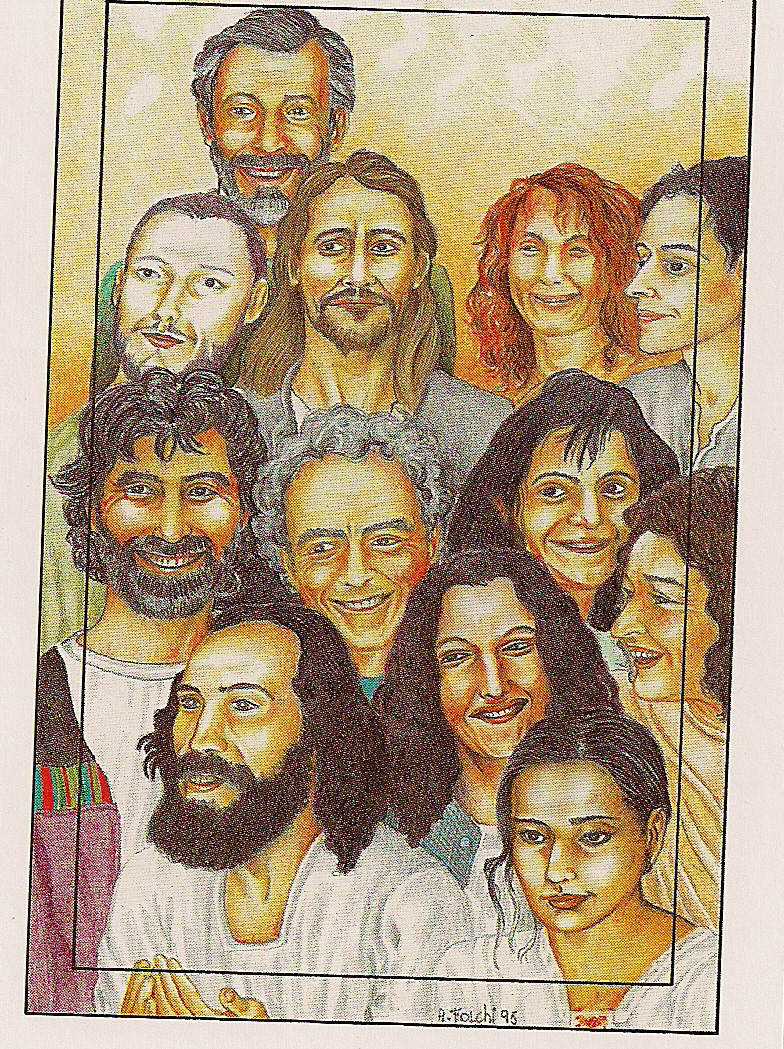 Please check out our organization page on Facebook, Christian and Psychic, which we have established as an outreach!
Please Friend us at Christian Psychics, and Like our organization page, Christian and Psychic!!
You can read the stories of other Christian Psychics on our web log, www.ChristianandPsychic.wordpress.com !
More interesting advice on how to use your spiritual gifts for Gods pleasure and glory can be discovered on the pages Call to Grace and The Amethyst Crown!
---
| Return Home | Christian, Psychic, And Confused? | On our Way! | Call To Grace | Messages From the Light! | Amethyst Crown | Christian Astrology | Lambs Touch Healing | On Line Chapel | Prayer Guide | Jesus Christ 2014 | Contact Us To Order |